About The Course
The course is closed for enrollment. During the week of January 25th, registered attendees may join us for a handful of 1-hour Zoom meeting to have all your questions answered by our experts. 1-2 instructors will be on each Zoom call, choose which ones you'd like to attend live, plus get all recorded calls emailed right to your inbox.
You'll continue to have access to the course for 6 months or until July 10, 2021. Upon the completion, you'll receive a Performance Climbing Coach certificate of completion.
Meet the Director of Performance Climbing Coach - Amanda Sempert
Amanda is talking about the history of the PCC and the first-ever Virtual PCC Summit.
Performance Climbing Coach is the brain-child of Tyler Nelson and Steve Bechtel. Over the course of their climbing careers, they noticed a shift from individuals seeking coaching to coaches asking how to assess, manage, plan and program for their athletes. Thus, exposing a significant need in the climbing coach community to standardize coaching. Hence, Performance Climbing Coach.
First, who should attend?
Climbing coaches and gym owners looking to increase their knowledge of 1-on-1 coaching
Team coaches hoping to improve their assessments, programming, and session design
Coaches looking to increase their athletes' adherence to training and nutrition plans
Self-coached climbers wanting to learn the most effective way to build their training programs
Climbers looking to refine their warm-ups, strength training plans, and nutrition strategies.
Climbers looking to better understand training programming.
Boulderers and climbers seeking to refine their technique and skill practice
Second, we are expert performance climbing coaches. The curriculum is constantly evolving. After each seminar, we work diligently to review and improve the content for the next event.
PCC brings together all aspects of climbing coaching to standardize how we assess, manage, and train athletes. Ultimately, PCC provides coaches with the tools needed to effectively train and manage climbing athletes.
Virtual PCC Summit - Presenter Line-Up: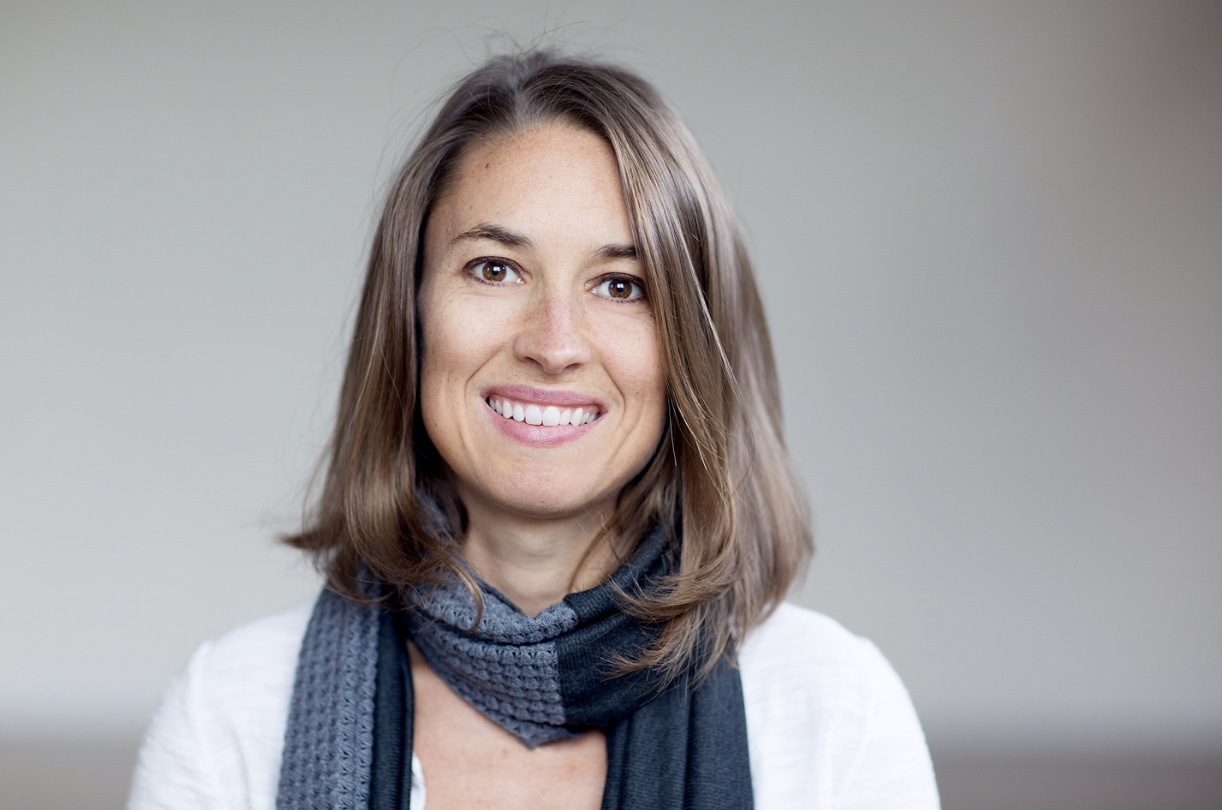 Neely Quinn, TrainingBeta
Neely Quinn is the owner of TrainingBeta.com, the host of The TrainingBeta Podcast, and a Certified Integrative Clinical Nutritionist for climbers. She has been climbing for over 20 years and understands how beneficial proper nutrition is for climbing performance and overall health. She lives in Longmont, Colorado with her husband and dog, and can often be found traveling the globe sport climbing (but more often training in her basement while watching reality TV). Neely will be presenting on Optimal Nutrition for Climbers.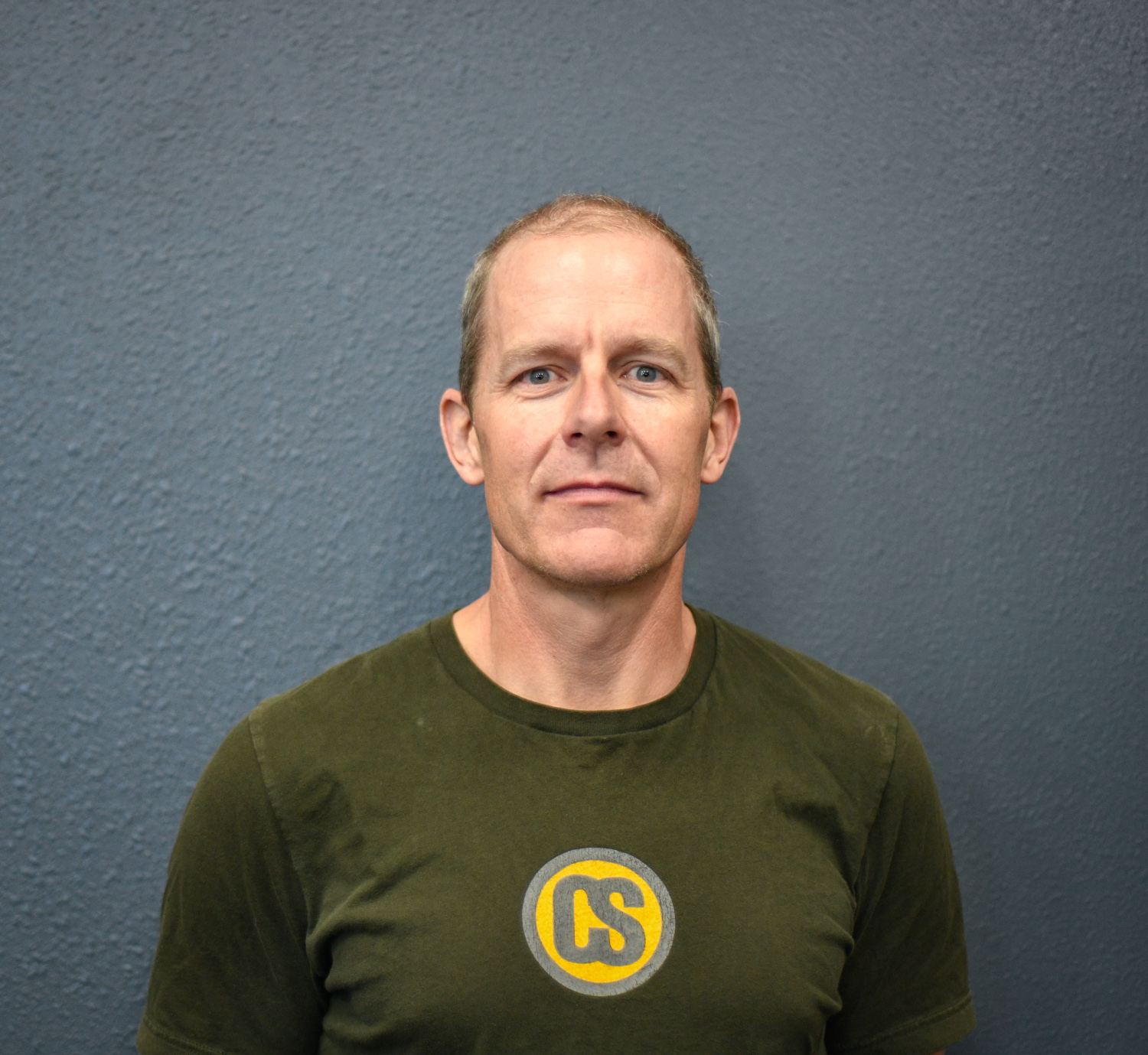 Steve Bechtel, Climb Strong
Steve is the founder of Climb Strong. A climber for more than 30 years, Steve has established over 300 new routes across the globe, from grade VI big wall free climbs to 25-foot sport routes on his home crags near Lander, Wyoming. An exercise science graduate of the University of Wyoming, Steve has been studying and experimenting with climbing training methods since his teens. After spending a few years as a full-time climber, Steve opened Elemental Performance + Fitness in 2002. Elemental is a full-service gym in Lander, but was built around the training needs of high-level climbers.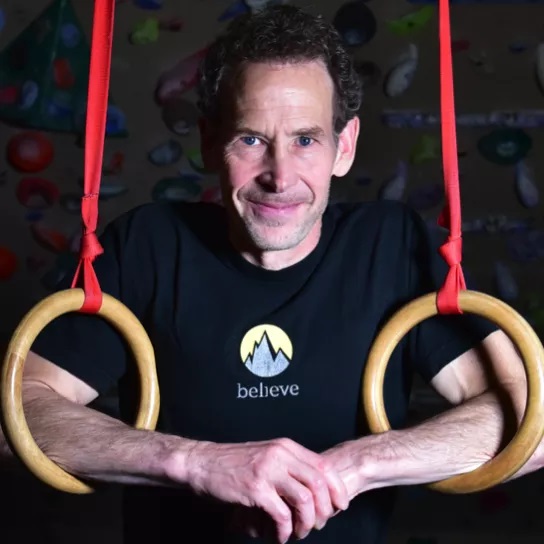 Eric Horst, Training for Climbing
Eric Hörst is an internationally renowned author, researcher, climbing coach, and accomplished climber of 40+ years. He is author of the best-selling Training for Climbing which has, along with his seven other books (and many foreign translations), sold more than 400,000 copies worldwide. Hörst has written hundreds of magazine articles and appeared on numerous TV broadcasts; his training techniques and photos have appeared in countless publications around the world. He has co-authored one research paper: "Behavior Analysis and Sport Climbing", Journal of Behavioral Health and Medicine, 2010, with Dr. Richard Fleming, and has been a keynote presenter for the International Rock Climbing Researchers Association. Hörst maintains the popular TrainingForClimbing.com web site and YouTube channel, and he broadcasts a monthly climbing science and training podcast available on iTunes, Spotify, and elsewhere (search for "Eric Hörst's Training for Climbing podcast"). In December 2018, Hörst founded PhysiVantage performance nutrition for climbers.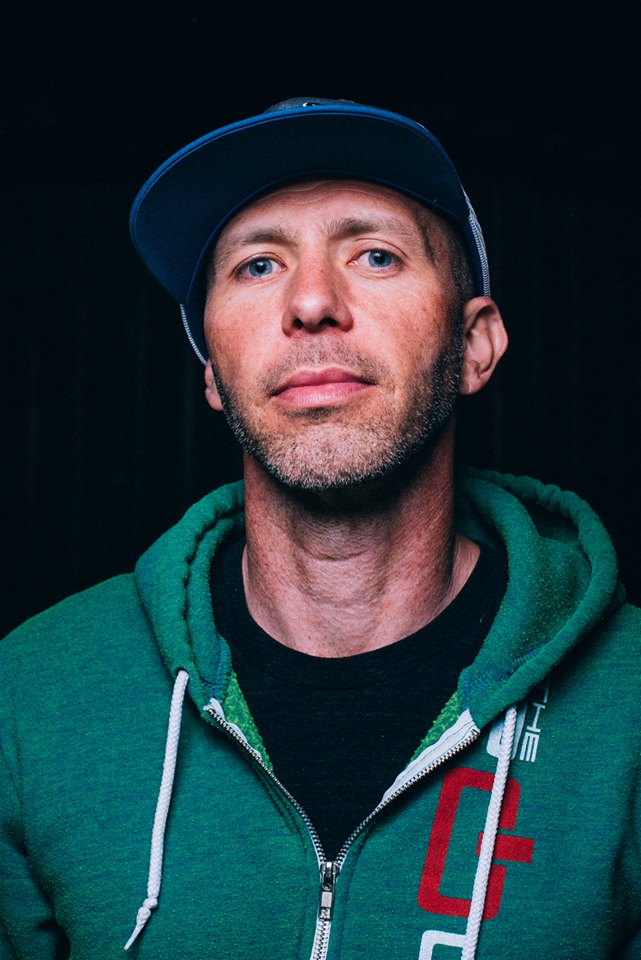 Chris Hampton, Power Company Climbing
Kris became a student of movement by watching gymnasts train at a facility near the neighborhood where he grew up. He saved his own money, took a class, and in a short time, was teaching tumbling classes and coaching men's gymnastics. In 1994, Kris found rock climbing, and after a decade as a trad climber and a short break from climbing, discovered the joy of the gymnastic movement that is sport climbing and bouldering. To make up for the time away from the sport, at age 33, Kris began to get serious about training for climbing.  At 40 he climbed his first 5.14, and at 44 his first V11, both of which are grades that seemed mythical when he first began climbing. He doesn't believe that the progression will end there.
Seeing his success, Kris' friends asked for training plans. Then readers of the blog asked for training plans. Now he's written plans for thousands of climbers all over the world via Power Company Climbing, and gets just as much satisfaction from their successes as he does his own.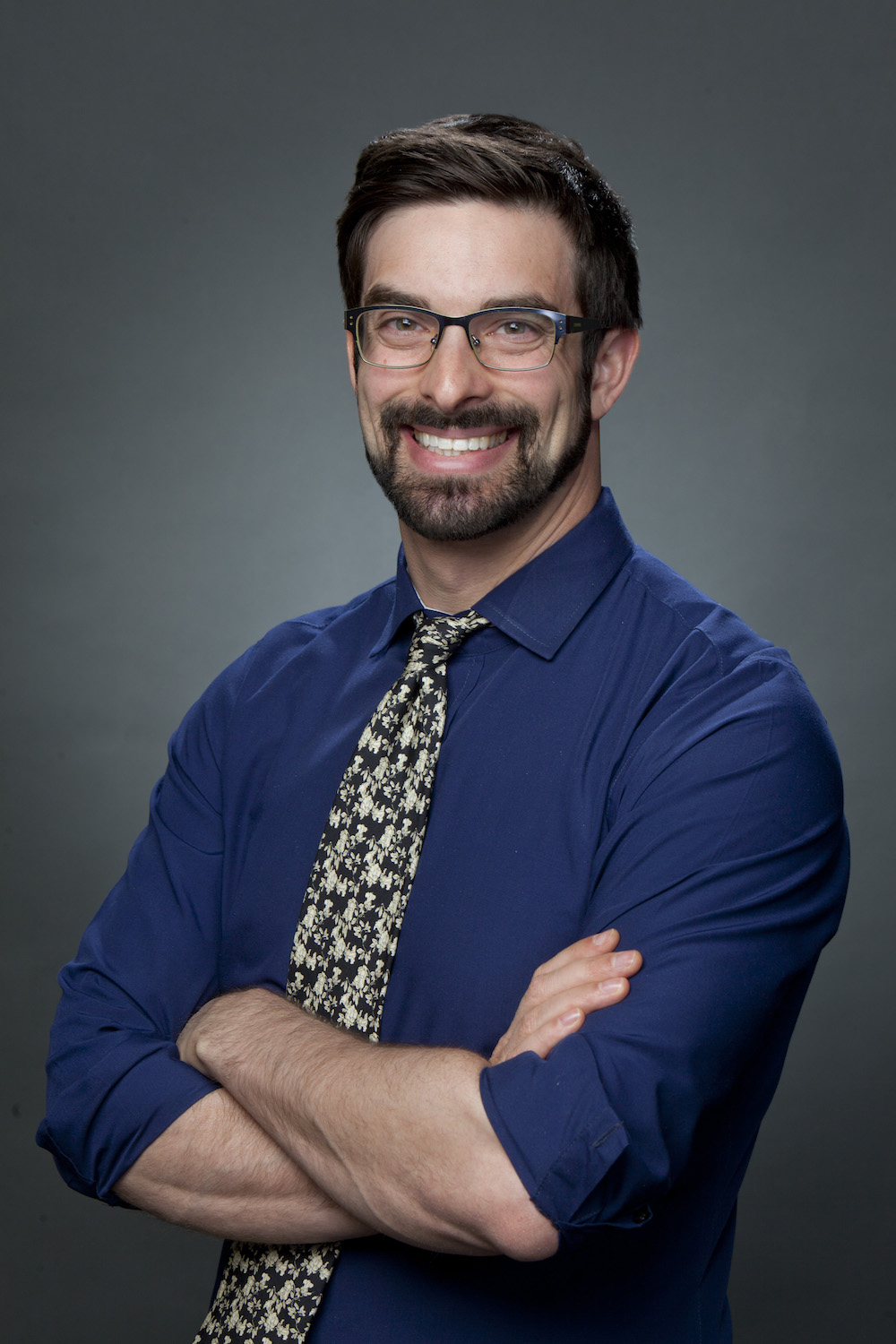 Dr. Jared Vagy, The Climbing Doctor
Jared Vagy is a Doctor of Physical Therapy who specializes in treating climbing injuries. In addition to his doctoral degree, he has completed a one-year residency in orthopedics and a one-year fellowship in movement science, totaling nine years of concentrated study. He is the author of the Amazon #1 best-seller "Climb Injury-Free," has published numerous articles on injury prevention and lectures on the topic internationally. Dr. Vagy is on the teaching faculty at the University of Southern California, one of the top Doctor of Physical Therapy programs in the United States. He is a board-certified orthopedic clinical specialist and a certified strength and conditioning specialist. He is passionate about climbing and enjoys working with climbers of all ability levels, ranging from novice climbers to the top professional climbers in the world. Jared Vagy has over 17 years of climbing experience and has climbed all over the world. He is an accomplished rock climber, ice climber and alpinist, and continues to explore the wonders of adventure that these pursuits afford.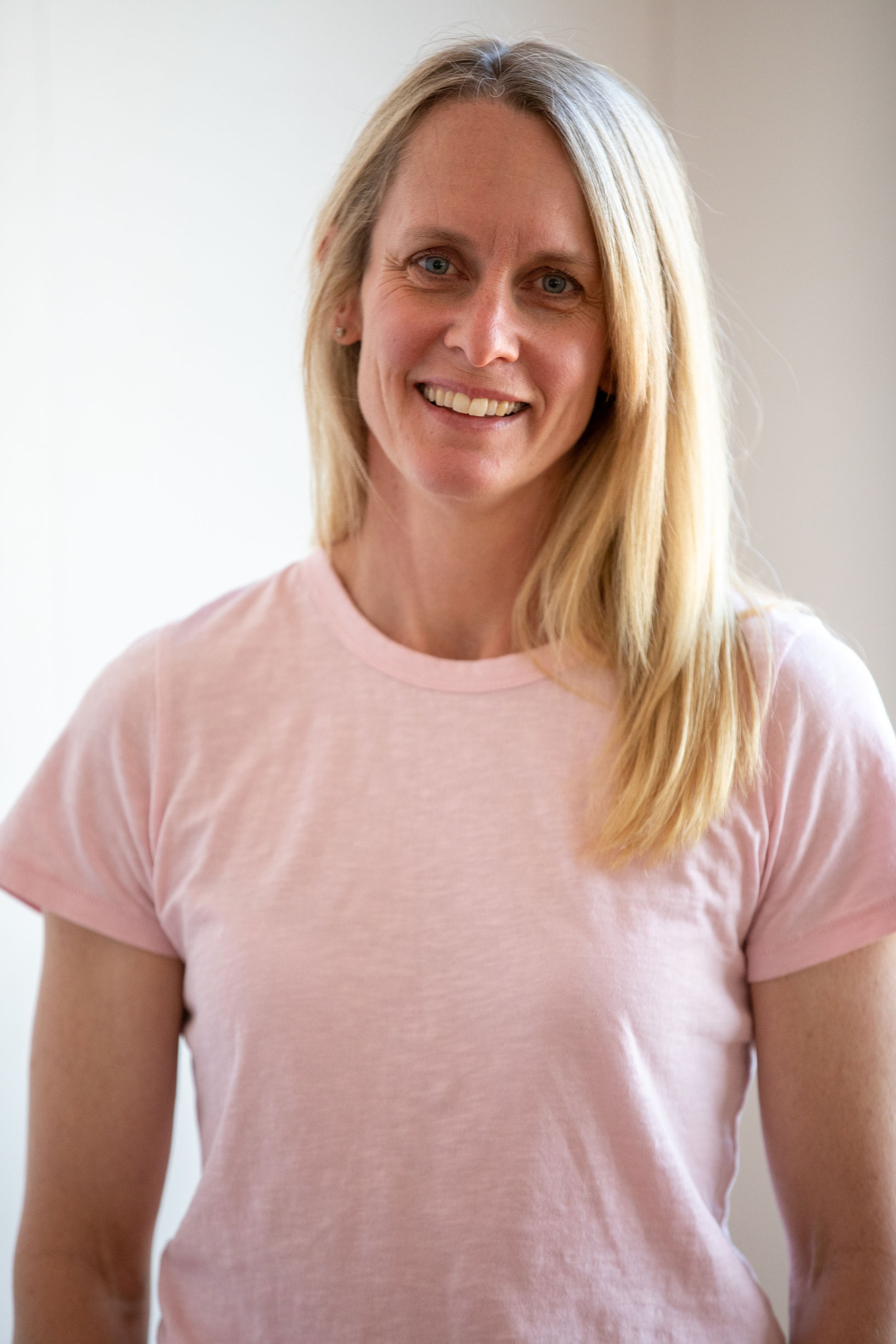 Amanda Watts is the founder of Thrive Nutrition & Dietetics. She is one of the worlds leading climbing dietitians, working globally with climbers including members of the Swiss, US, NZ and Australian climbing teams and lots of recreational climbers all over the world. 
She is the nutrition columnist for Vertical Life magazine in Australia and co-host of the Baffle Days climbing podcast. 
Amanda is an accredited practising dietitian, an accredited sports dietitian and ICF accredited coach. She has worked with people now for over 25 years as an outdoor ed instructor, climbing guide, climbing coach, behaviour and health coach and sports dietitian.
Amanda wants to make a difference to people's lives and is passionate about helping build robust body image, a healthy relationship with food and helping climbers perform and feel the best they can. She takes an in-depth, evidence-based approach to nutrition, health and performance. 
Amanda has been climbing for over 25 years and lives with her daughter and partner Tom in the Blue Mountains in Australia. When she's not working as a dietitian, Amanda can be found climbing in the Blue Mountains, training or exploring new climbing areas overseas with her little family. Over her 25 year climbing career, she has represented Australia in World Cup sport climbing, podiumed at multiple national and state level bouldering and climbing competitions and has climbed outdoors at a high level across sport and trad climbing and bouldering.
Amanda founded Thrive N&D to help people and athletes of all levels achieve their health goals and sporting dreams and to help non athletes evolve into a healthier and happier version of themselves.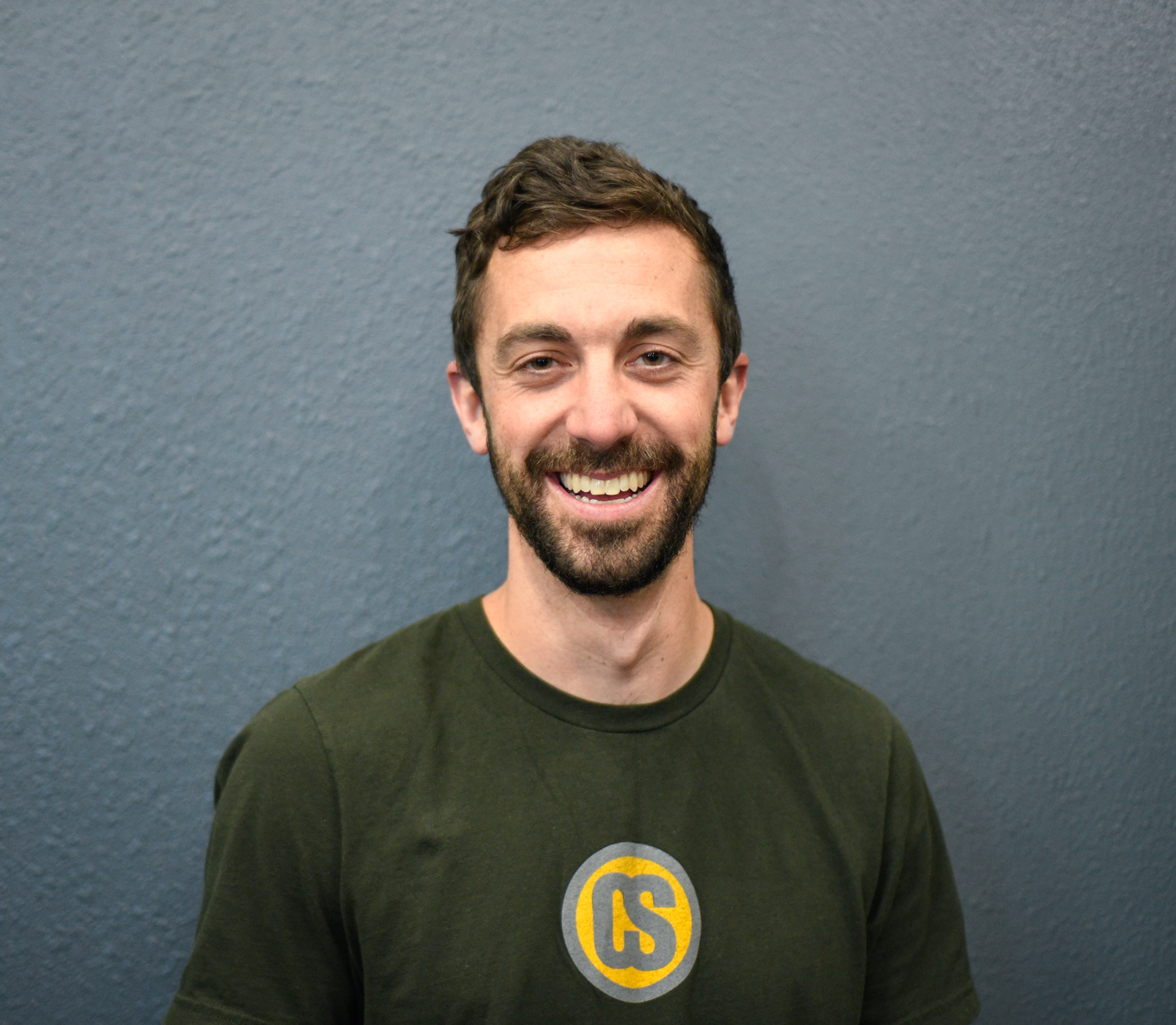 Charlie Manganiello, Climb Strong
Charlie has been with Climb Strong since 2013 and has been a presenter at the PCC since it's humble beginnings. Charlie coaches climbers from around the world with Climb Strong and still manages to work full time at Elemental Performance+Fitness in Lander, Wyoming, where it all began for him in 2011. Elemental is where he gets to have lots of one-on-one athlete time, coaches the youth climbing team, and fine tunes his craft as a coach through the wonderful community that takes their training seriously. Charlie is a frequent contributor to the Climb Strong site and is the co-author of two Climb Strong publications: The Deadlifting Manual and Unstoppable Force: Strength Training For Climbers. Charlie also takes his training seriously and wouldn't put an athlete through anything he hasn't already done himself.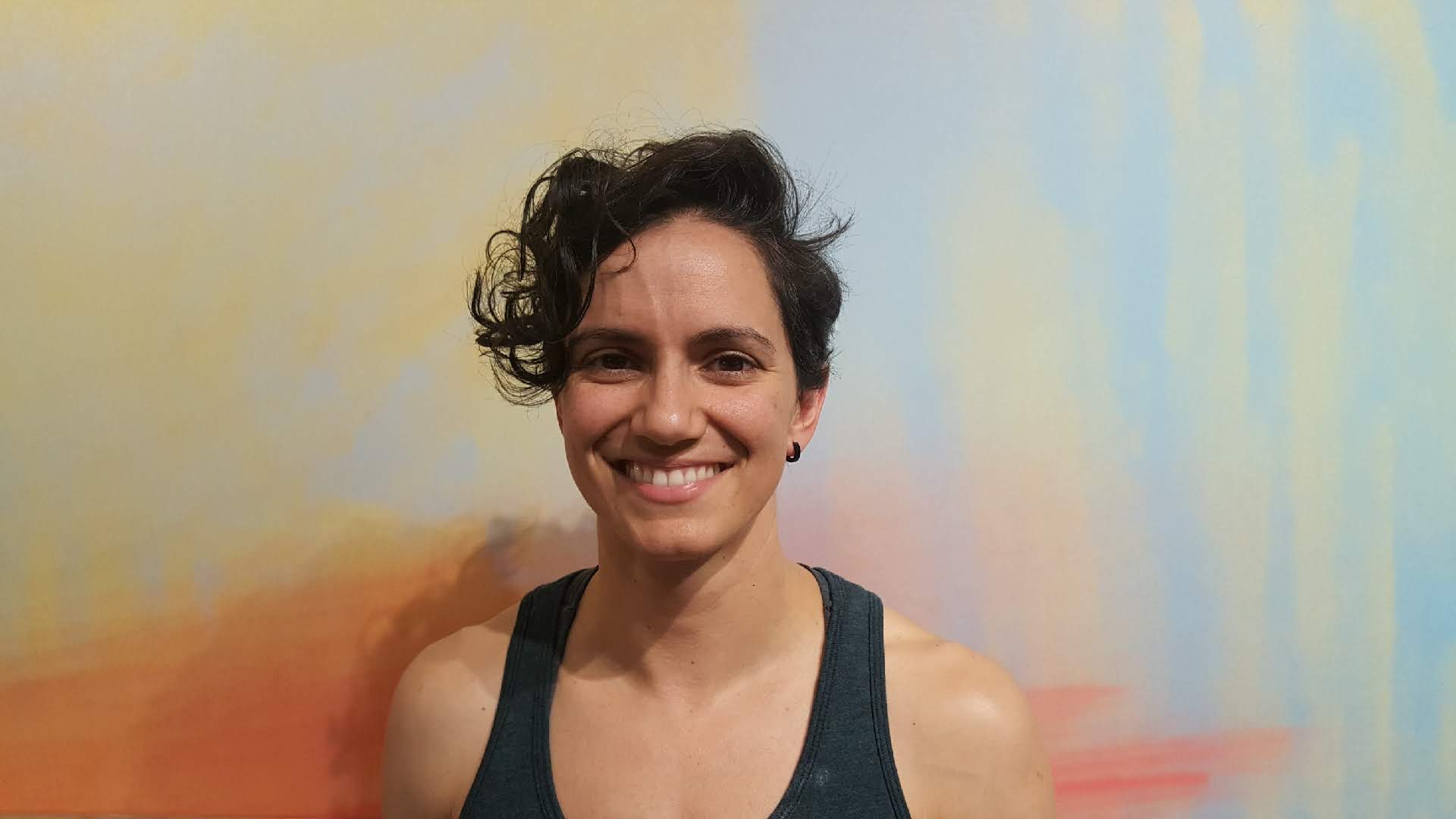 Mercedes Pollmeier, Modus Athletica
Mercedes Pollmeier is a strength and conditioning coach focused on helping climbers achieve their best strength, flexibility, and nutrition to climb harder. She is the author of two books, award-winning title Peak Nutrition, and self-published title Simple Strength. She owns her own online training business, Modus Athletica, and holds a Master's in Human Movement. She loves nerding out on sci-fi and fantasy novels, movies and animation.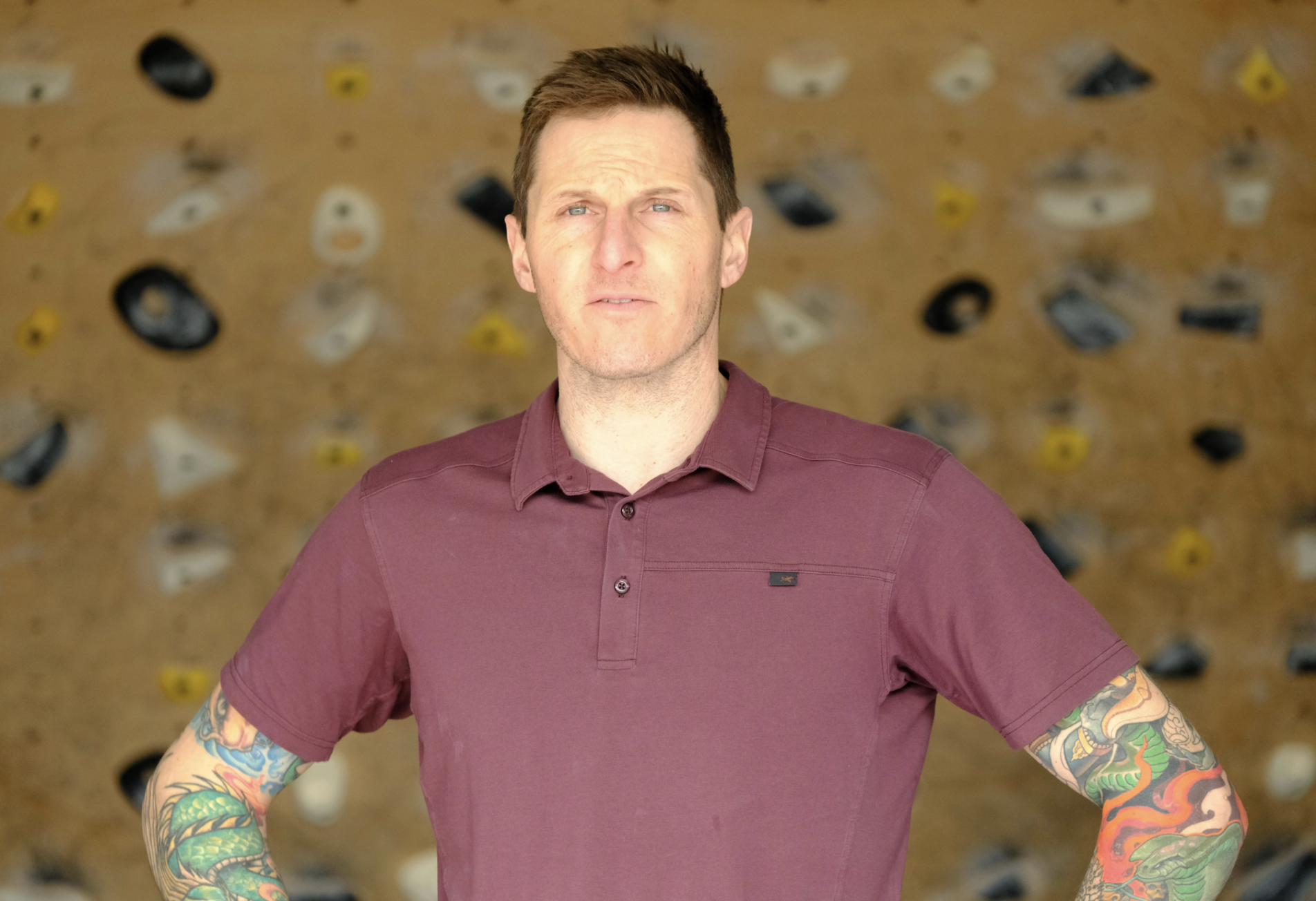 Leif Gasch, SUBSTR8 Climbing Performance
Leif Gasch is the owner of SUBSTR8 Climbing Performance and has been a climber for over 25 years. He's worked in the construction trade as a carpenter and electrician for many years and has always sought to find a balance between maintaining high levels of climbing performance and the demands and rigors of a full-time skilled labor career. His approach to climbing training stems from the idea that careful planning and rest, play as much a factor in how we train as do the exercises and stimulus we subject ourselves to.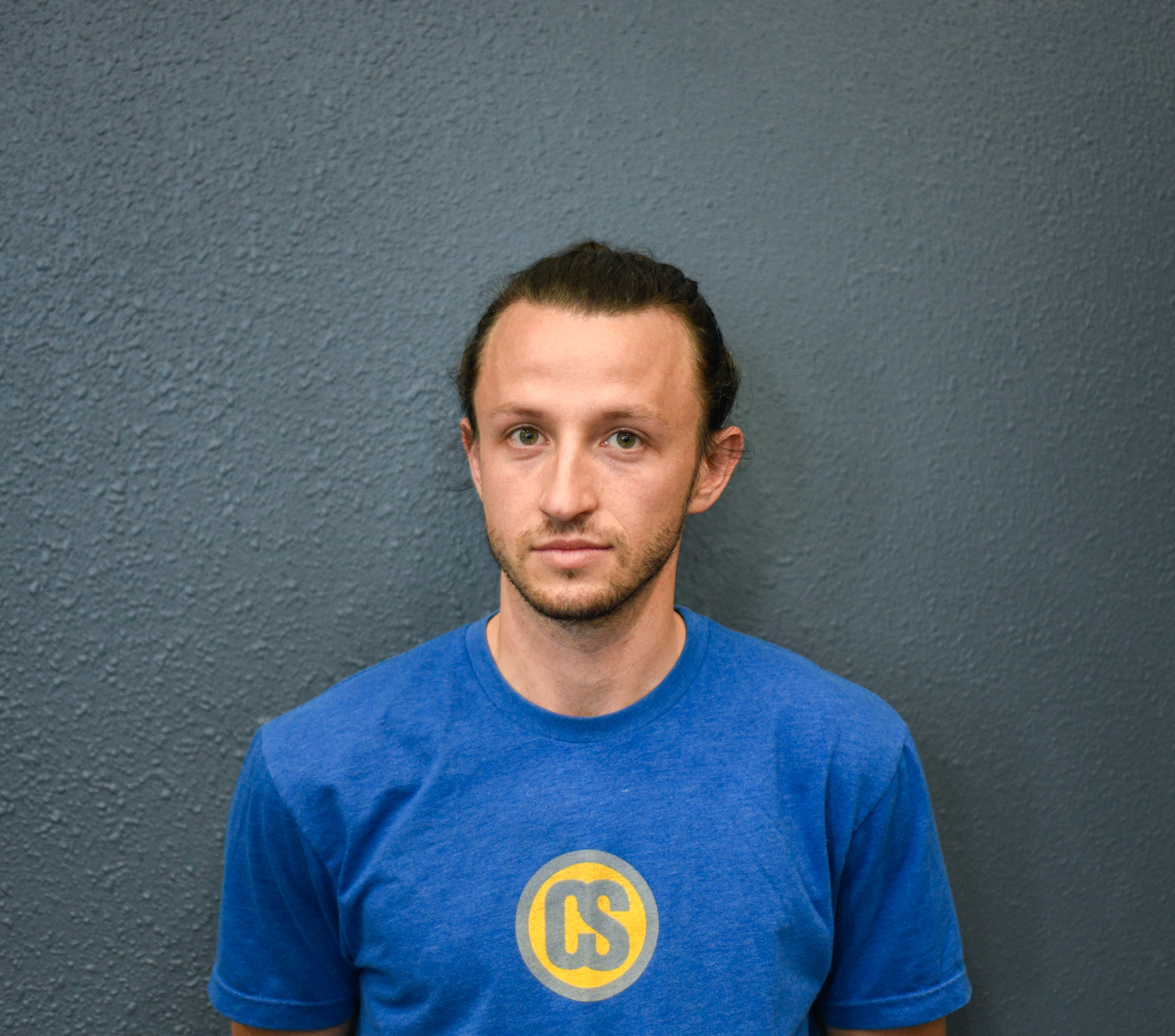 Alex Bridgewater, Climb Strong
Alex Bridgewater (SFB) is a strength coach and rock climber, coaching with and running the coach management program for Climb Strong. Alex believes that every person can achieve progress towards their goals through focused mental, physical, and emotional coaching. That in combination with habit changes that use simple reminders and daily systems to improve our body awareness and intentionality around physical well being, nutrition and performance. Alex specializes in strength development and performance climbing in all disciplines.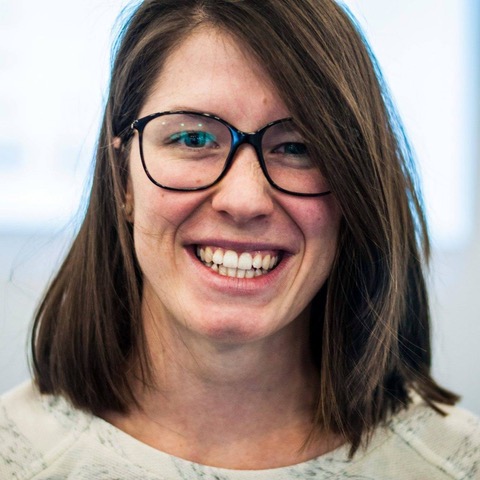 Madeleine is a certified sport psychologist, systemic coach and climbing instructor from Austria who has specialised on climbing due to her personal passion in climbing. She has been working with climbers and climbing coaches from all around the globe, regardless of their age or professional level. She is involved in the sport psychological courses of the climbing instructor education in Austria, cooperates with the local Olympic Center in Vorarlberg in educating coaches about psychological topics and, together with GB Head Coach Tom Greenall, developed a specific development program specifically for climbing coaches, Project Mind Control.
Here are some more details: https://www.climbingpsychology.com/about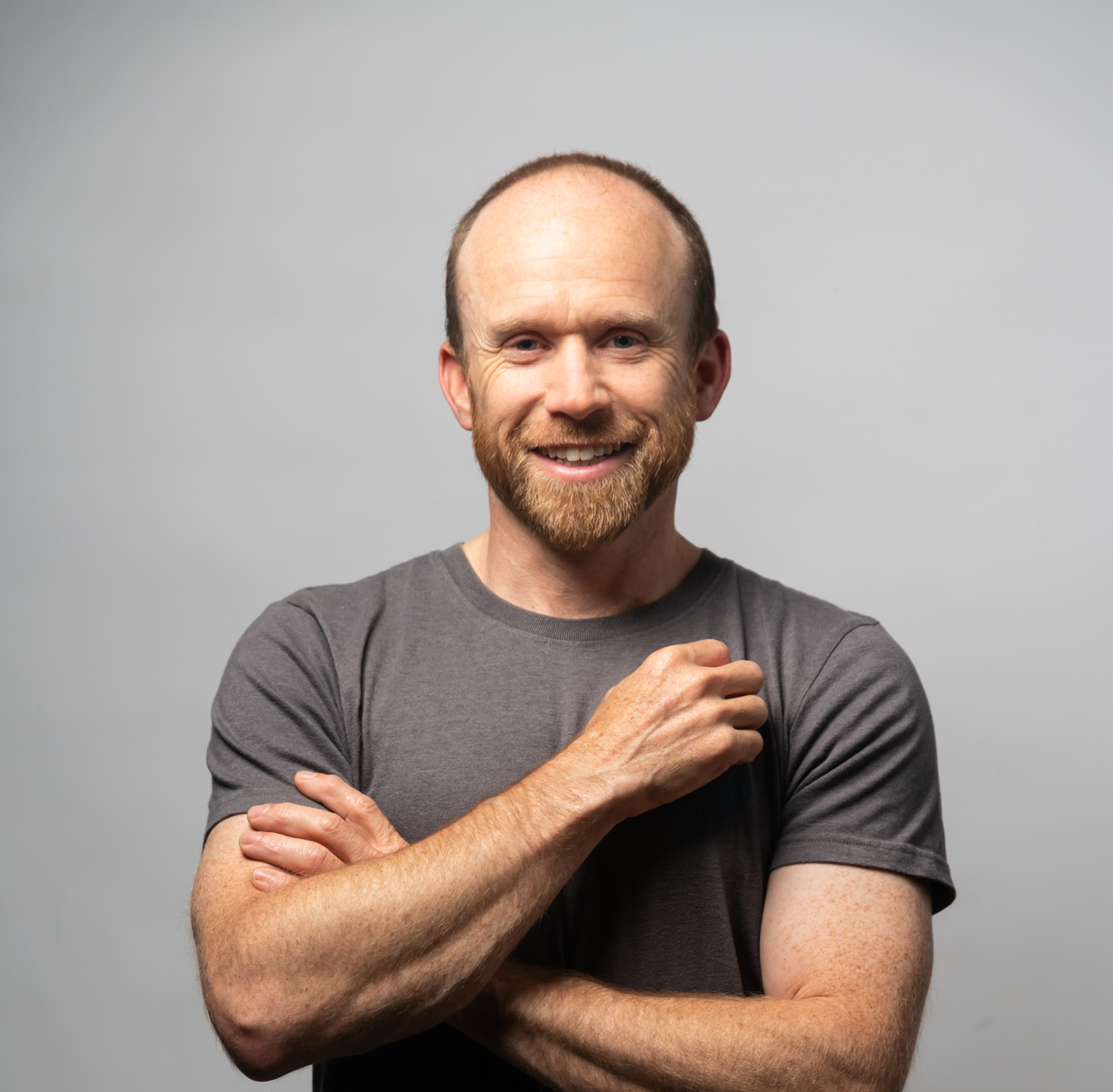 During over 20 years of full-time guiding and coaching John has helped thousands of climbers improve both in performance and enjoyment; from their first trad leads to 5.13 redpoints and V11 boulder problems.
John has also been training and educating climbing coaches and instructors for over 15 years, and delivering the UK's national climbing qualifications since their inception 6 years ago.
​As a passionate multi-discipline climber he has gained extensive experience over four decades, including first ascents of trad, sport and ice routes, solo winter expeditions, and establishing new bouldering venues. 
Best known in coaching for his specialist knowledge of climbing movement, in 2018 John published what has become a bestselling book on climbing technique, alongside regular articles and interviews that can be found online.
John lives in Kendal, on the edge of the English Lake District, and can usually be found with his family or on his mountain bike when not on the rock.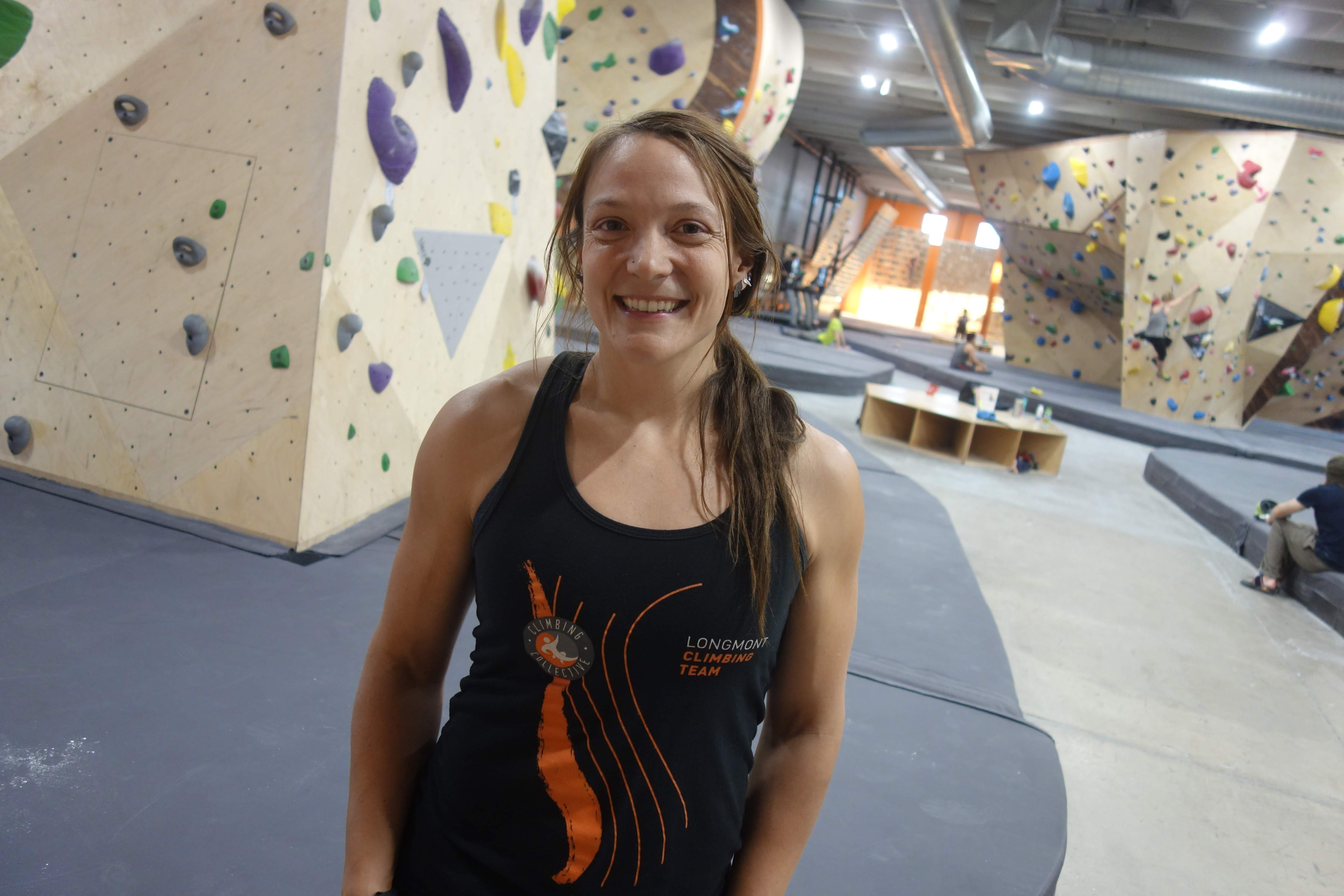 Chrissy Vadovszki, Climb Strong
Chrissy is a high-level and dedicated rock climber originally from New Jersey who now resides in Colorado, and has been sport and trad climbing for over 10 years. She holds a Masters of Science in Physics, an M.A.Ed. in Curriculum and Instruction, is a Certified Performance Climbing Coach as well as a Level II USA Climbing Coach. Chrissy's passion for climbing has led her to travel as far and wide as trad climbing in Arapiles, to sport climbing in Kalymnos and alpine in the Bugaboos.
Chrissy has coached all ages of climbers from the competitive youth circuit through accomplished adult athletes, and takes her athlete's training and success as seriously as she takes her own. Her nerdy past causes her to spend great amounts of time researching strength metrics for climbing, training methodology and movement analysis. Chrissy is available for training consultations and for long-term climbing coaching.
Curriculum Includes:
Fueling for Optimal Climbing Performance - Neely Quinn, TrainingBeta
Nutrition for Climbing, Training + Life - Amanda Watts, Thrive Nutrition & Dietetics
Climbing Movement: Theory into Practice - John Kettle, John Kettle
Athlete Management: Rules for Better Coaching and Longevity - Alex Bridgewater, Climb Strong
Taking Your Training – and Climbing! – to the Next Level with Energy System Training - Eric Hörst, Training for Climbing
How to Properly Warm-up for Climbing - Dr. Jared Vagy, The Climbing Doctor
Rock Climbing: The Unstable Shoulder - Dr. Jared Vagy, The Climbing Doctor
Coaching For Mastery - Kris Hampton, Power Company Climbing
Coaching Youth Climbers, Madeleine Crane M.Sc., Climbing Psychology
Developing Power - Charlie Manganiello, Climb Strong
Structuring Youth and Team Programming -

Chrissy Vadovszki,

Climb Strong
Designing Skill Drills - Leif Gasch, SUBSTR8 Climbing Performance
Simplified Program Design - Steve Bechtel, Climb Strong
Integrated Strength - Steve Bechtel, Climb Strong
This will be the largest PCC we've ever offered. No longer are we limited by time and venue space! Plus, this PCC will have the largest selection of instructors we've ever offered.
Each course offered in the Classroom features a detailed presentation by our team of expert instructors, supporting notes, and a live video call with the presenters at the end of the course. If you are looking for the most up-to-date information on climbing coaching and training, and want to know how to apply it in your own life, this is the place.
We've found that our students learn best via a combination of lecture, demonstration, and question/answer. With our class format, we work to optimize all three in order to provide the best learning opportunity possible.