About The Course
The course OPEN for enrollment. The course will be live on November 15th, 2021.
The Virtual PCC Summit was designed for Climbing Coaches and Climbers looking to create better training and climbing for athletes and themselves. The PCC strives to be on the cutting edge of topics related to climbing training and climbing coach education.
During the week of December 6th, registered attendees may join us for a handful of 2-hour Zoom meetings to have all your questions answered by our experts. 1-2 instructors will be on each Zoom call, choose which ones you'd like to attend live, plus get all recorded calls emailed right to your inbox.
You'll continue to have access to the course for 6 months or until May 16th, 2022. Upon completion, you'll receive a Performance Climbing Coach certificate of completion.
Meet the Director of Performance Climbing Coach - Amanda Sempert
Amanda is talking about the history of the PCC and the Virtual PCC Summit.
Performance Climbing Coach is the brain-child of Tyler Nelson and Steve Bechtel. Over the course of their climbing careers, they noticed a shift from individuals seeking coaching to coaches asking how to assess, manage, plan and program for their athletes. Thus, exposing a significant need in the climbing coach community to standardize coaching. Hence, Performance Climbing Coach.
First, who should attend?
Climbing coaches and gym owners looking to increase their knowledge of 1-on-1 coaching
Team coaches hoping to improve their assessments, programming, and session design
Coaches looking to increase their athletes' adherence to training and nutrition plans
Self-coached climbers wanting to learn the most effective way to build their training programs
Climbers looking to refine their warm-ups, strength training plans, and nutrition strategies.
Climbers looking to better understand training programming.
Boulderers and climbers seeking to refine their technique and skill practice
Second, we are expert performance climbing coaches. The curriculum is constantly evolving. After each seminar, we work diligently to review and improve the content for the next event.
PCC brings together all aspects of climbing coaching to standardize how we assess, manage, and train athletes. Ultimately, PCC provides coaches with the tools needed to effectively train and manage climbing athletes.
Virtual PCC Summit - Presenter Line-Up: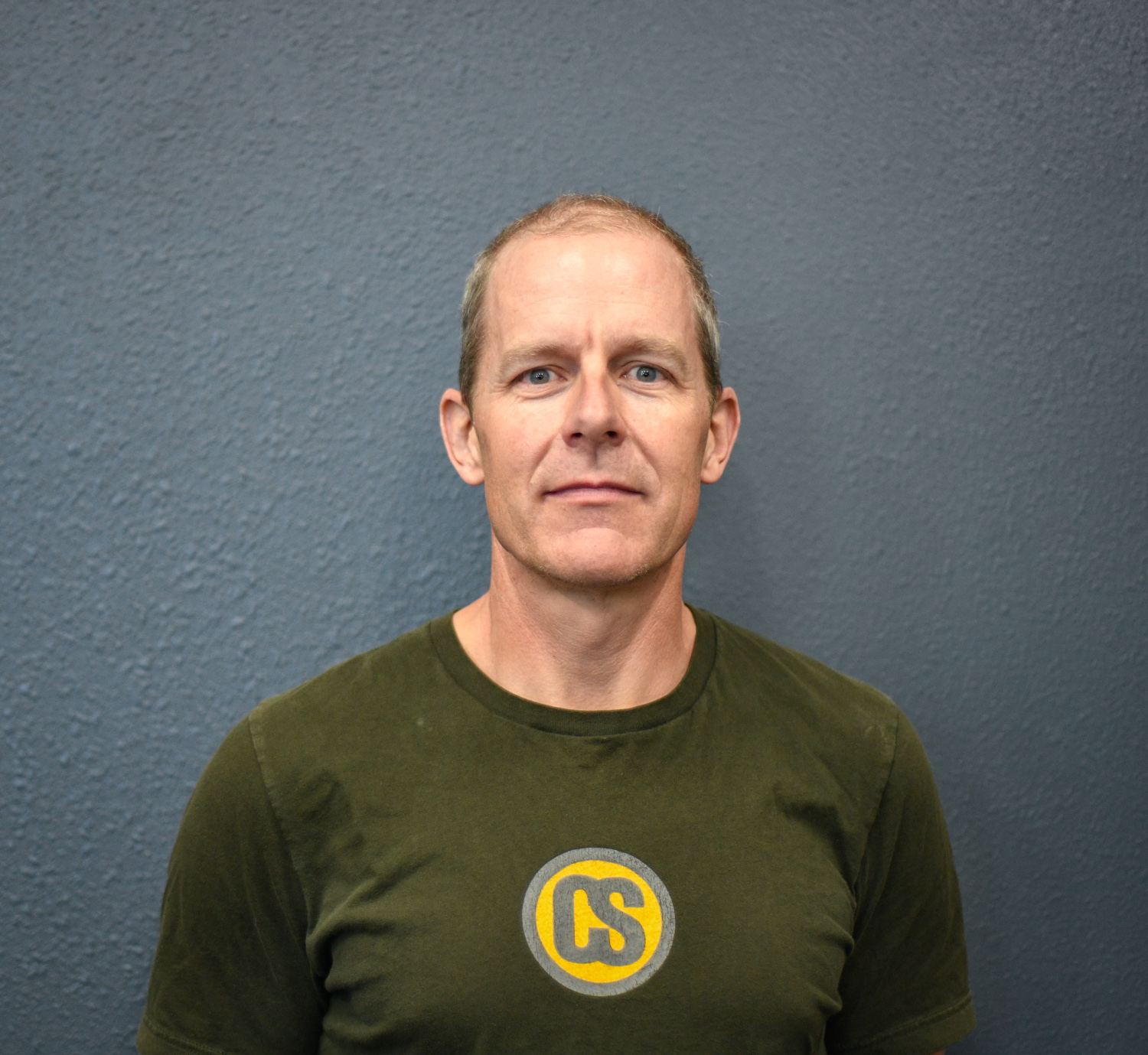 Steve Bechtel, Climb Strong
Steve is the founder of Climb Strong. A climber for more than 30 years, Steve has established over 300 new routes across the globe, from grade VI big wall free climbs to 25-foot sport routes on his home crags near Lander, Wyoming. An exercise science graduate of the University of Wyoming, Steve has been studying and experimenting with climbing training methods since his teens. After spending a few years as a full-time climber, Steve opened Elemental Performance + Fitness in 2002. Elemental is a full-service gym in Lander, but was built around the training needs of high-level climbers.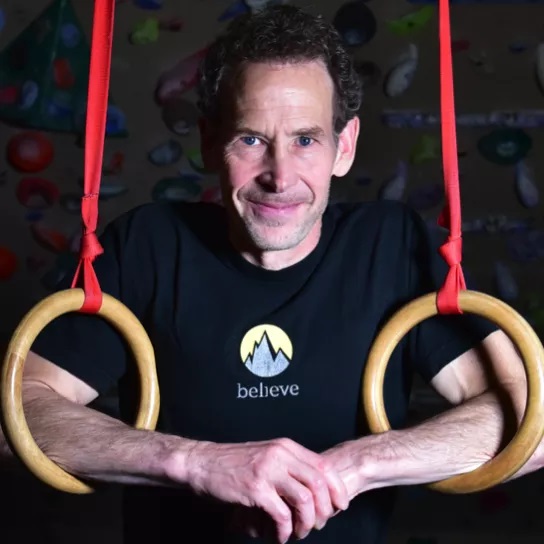 Eric Horst, Training for Climbing
Eric Hörst is an internationally renowned author, researcher, climbing coach, and accomplished climber of 40+ years. He is author of the best-selling Training for Climbing which has, along with his seven other books (and many foreign translations), sold more than 400,000 copies worldwide. Hörst has written hundreds of magazine articles and appeared on numerous TV broadcasts; his training techniques and photos have appeared in countless publications around the world. He has co-authored one research paper: "Behavior Analysis and Sport Climbing", Journal of Behavioral Health and Medicine, 2010, with Dr. Richard Fleming, and has been a keynote presenter for the International Rock Climbing Researchers Association. Hörst maintains the popular TrainingForClimbing.com web site and YouTube channel, and he broadcasts a monthly climbing science and training podcast available on iTunes, Spotify, and elsewhere (search for "Eric Hörst's Training for Climbing podcast"). In December 2018, Hörst founded PhysiVantage performance nutrition for climbers.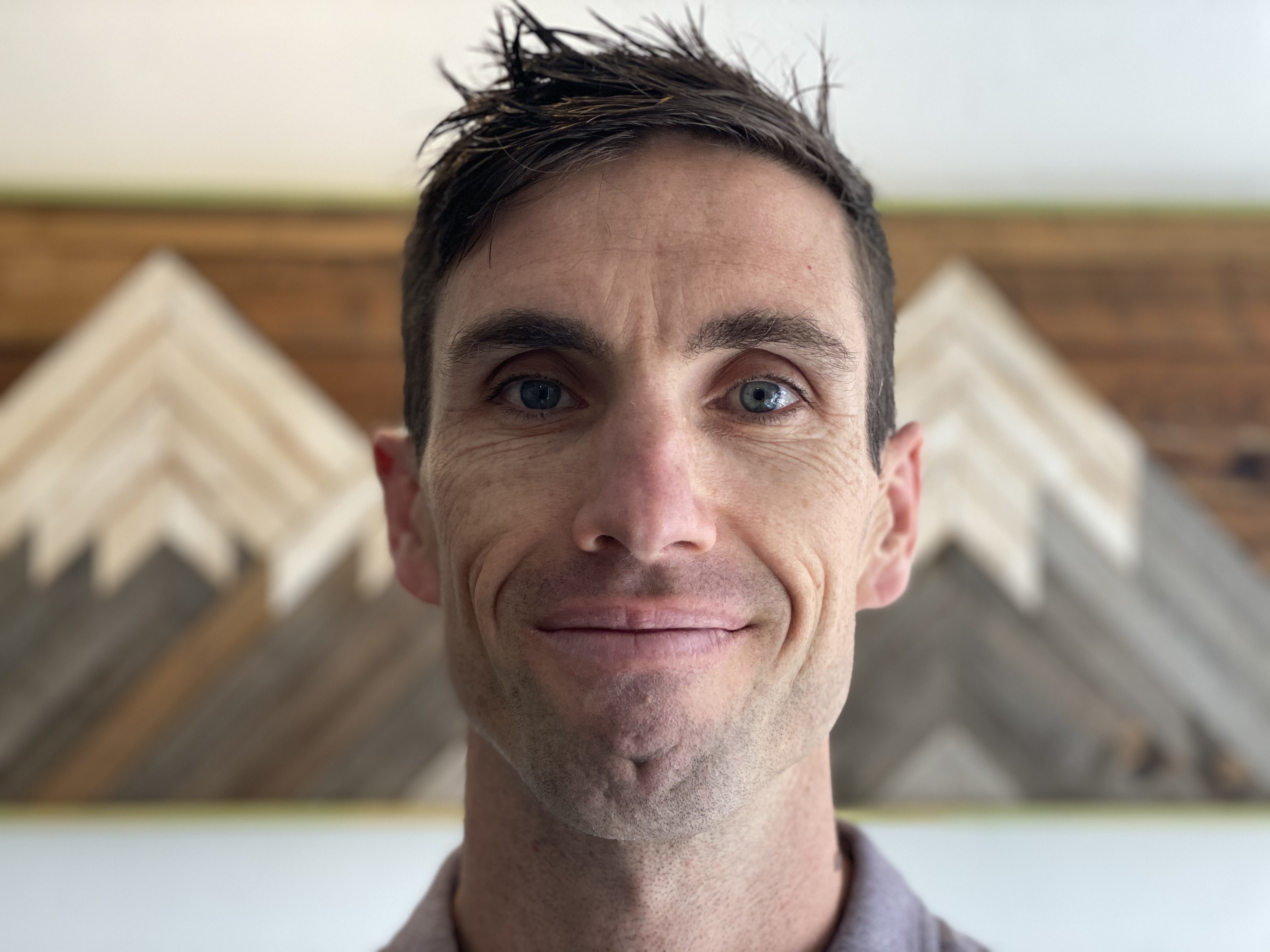 Tyler Nelson, Camp4 Human Performance
Tyler is the owner of Camp4 Human Performance (@c4hp) in Slc, UT. He spends the majority of his time reading research papers and creating rehab programs for climbers. Most of his work outside the office is traveling and teaching coaches about exercise science. He has worked as a professor at multiple colleges and helped start the Performance Climbing Coach with Steve in 2018. His love for climbing happened in college when he'd spend months at a time in Yosemite climbing big walls. Due to work and family obligations, he gets his fix working hard boulders locally and training climbers at the highest levels of the sport.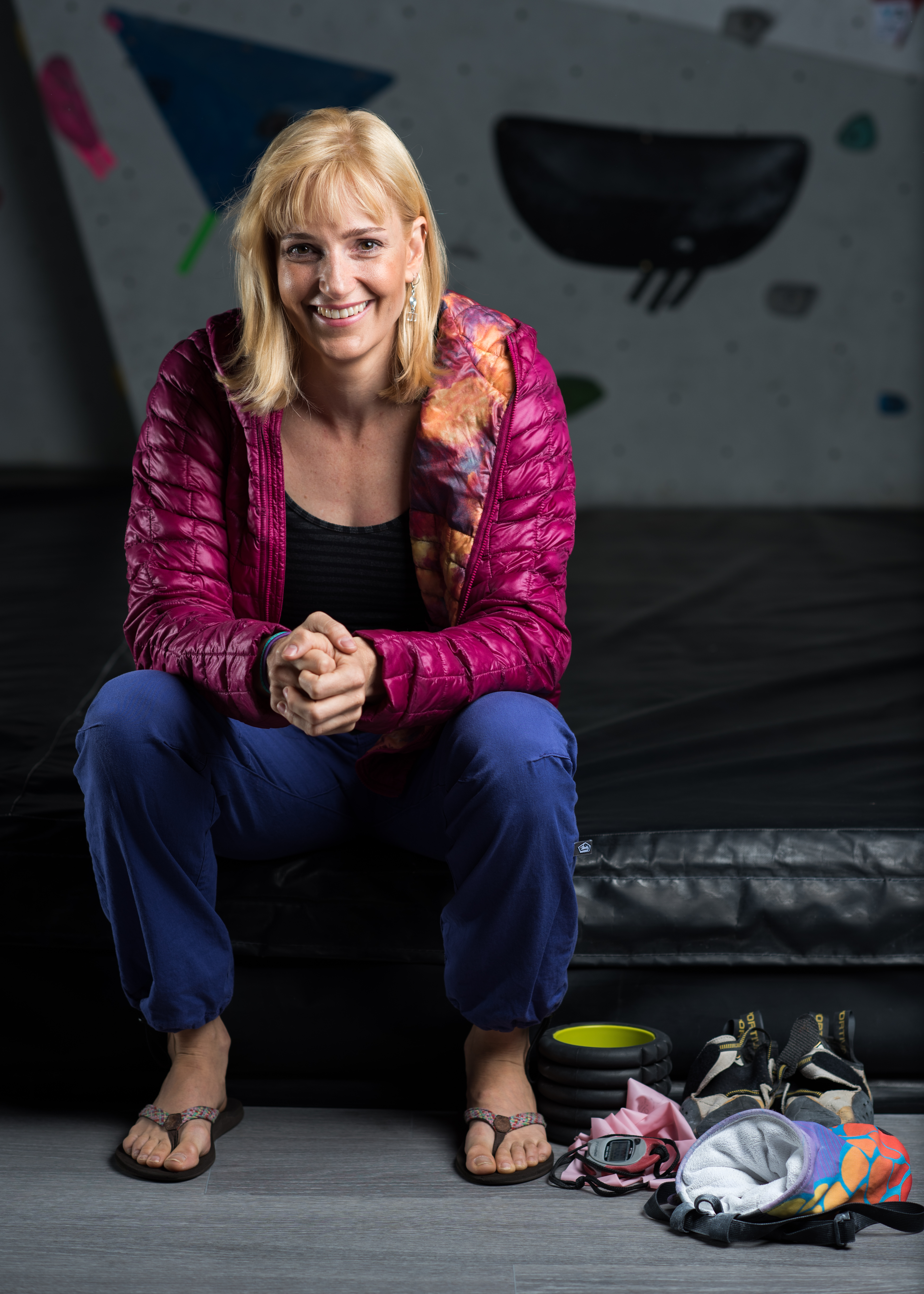 Tiffany Melius, Force of Nature Coaching
Tiffany was born and raised on the lands of the Jagera peoples (colonially known as Brisbane, Australia), and now now lives and works on the traditional, ancestral, unceded territory of the kʷikʷəƛ ̓ əm (Kwikwetlem), Katzi, Səl̓ilwətaɁɬ təməxʷ (Tsleil-Waututh), Skwxwú7mesh-ulh Temíx̱w (Squamish), S'ólh Téméxw (Stó:lō) ), Qayqayt, Stz'uminus & Sxʷməθkʷəy̓əm (Musqueam) Nations (colonially known as Vancouver, Canada). K
I gratefully acknowledge and would like to pay my respects to Elders past and present.
A climber since the age of 14, Tiffany has over two decades of global climbing experience under her belt in many areas including competition, outdoor, governance, and coaching. Tiffany is the Executive Director of a community mental health non-profit, and is the owner and principal coach at Force of Nature Coaching - a life, sport, and performance coaching business. Tiffany recently trained for a bid at the 2020 Tokyo Olympics in sport climbing, and now is on a new adventure as a climbing mama. Tiffany's values are authenticity, integrity, and personal growth.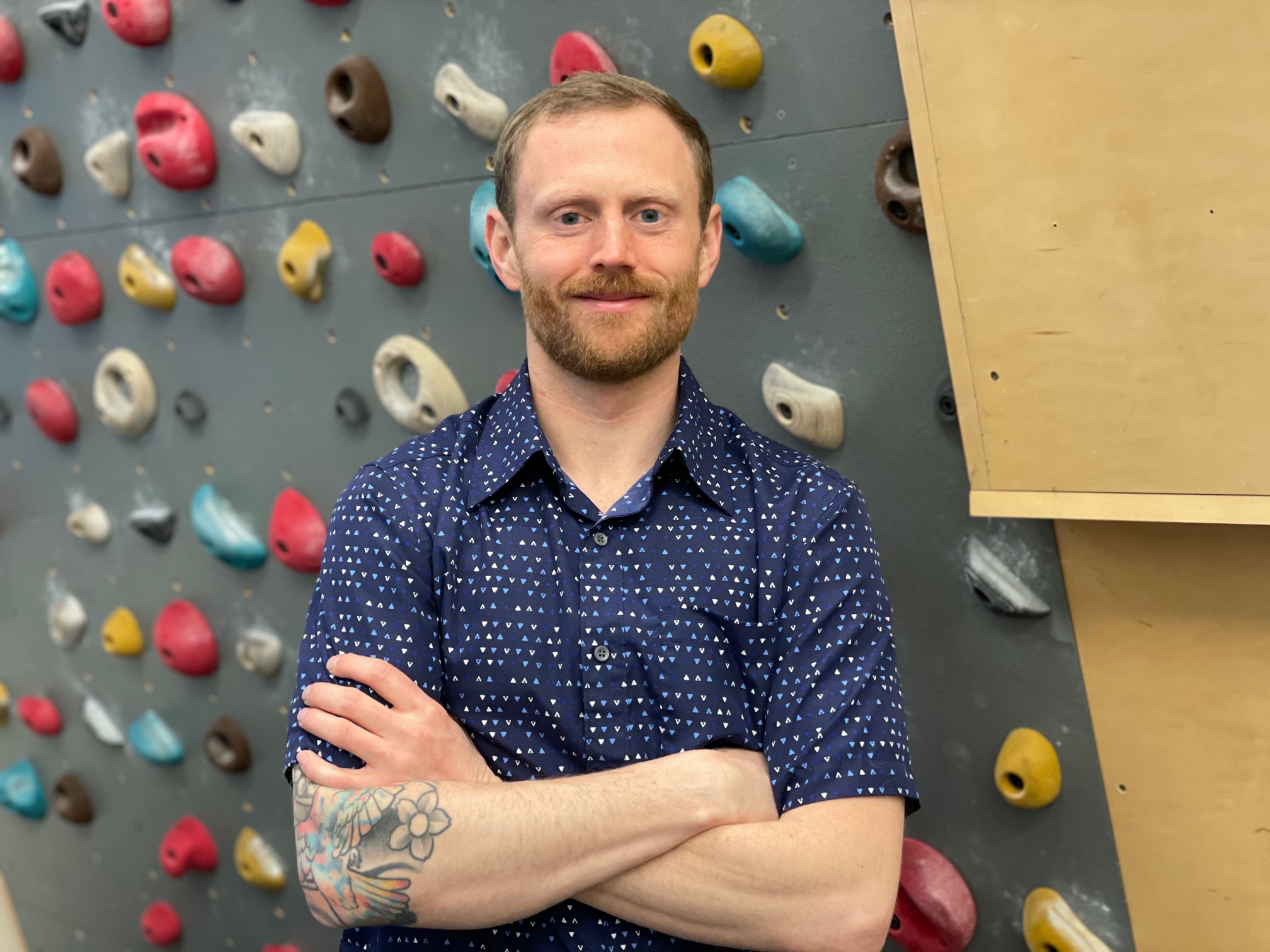 AJ Sobrilsky, Climb Strong
AJ is a Doctor of Physical Therapy and Orthopaedic Clinical Specialist who currently lives and works in Bozeman, MT. With a comprehensive background in biomechanics, sports performance, and exercise physiology, he is able to provide a unique perspective and comprehensive coaching and training packages for climbing athletes.
As a Wisconsin native who made his way to Flagstaff, AZ to pursue altitude training as a competitive runner, he soon shifted away from running to pursue the never-ending climbing opportunities in the southwest and around the country.
Living and climbing in the desert southwest allowed AJ to understand and experience what it means to have a year-round climbing season and learn the kinds of programming required to perform at a high level consistently. In contrast, Montana has provided a seasonal climbing trend and the distinct training months/seasons that can be programmed for planned road trips or extended periods of desired peak climbing performance during an athlete's local "climbing season".
AJ fully believes in the Climb Strong philosophy - supporting and guiding climbing athletes by providing simple, effective, and individualized programming.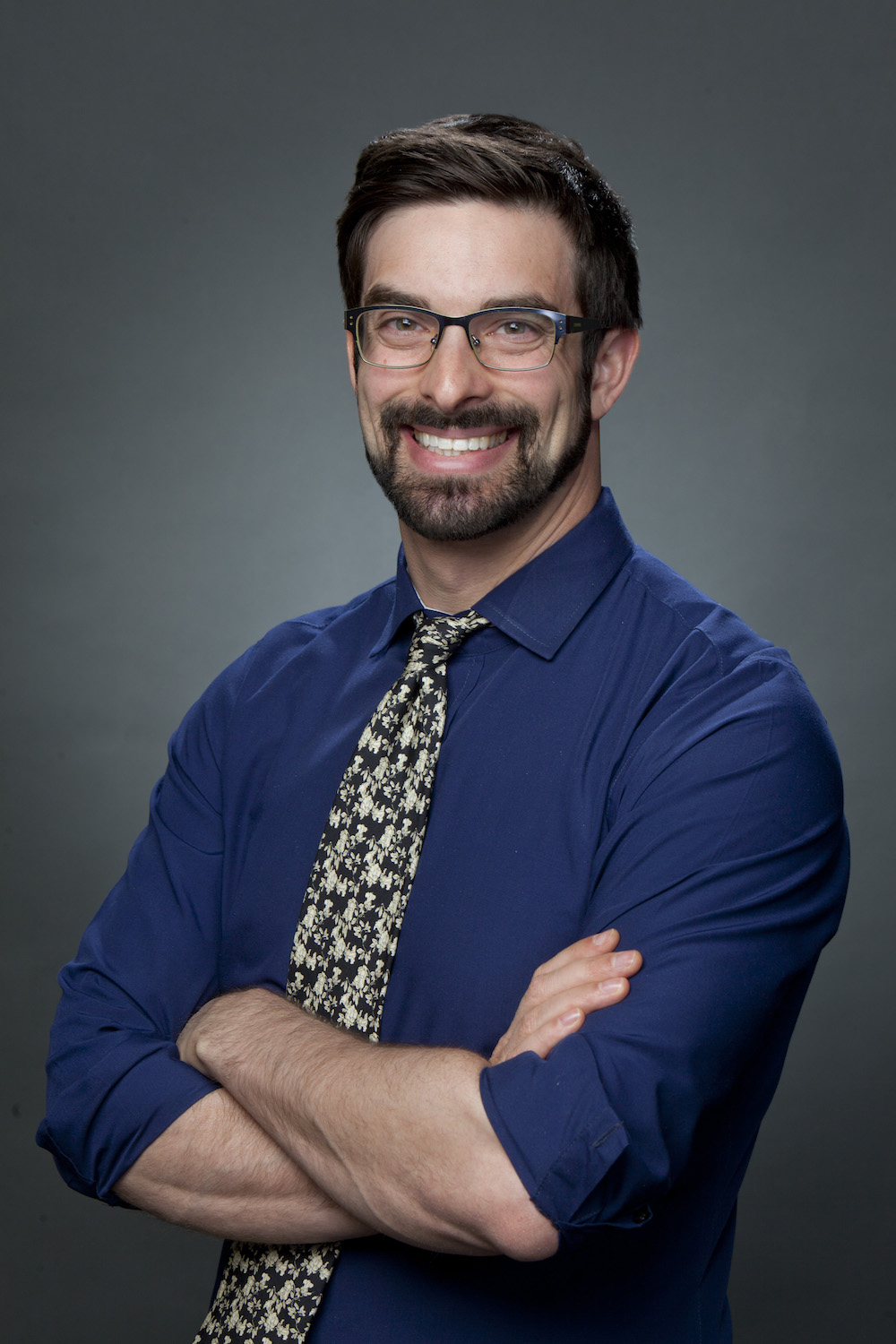 Dr. Jared Vagy, The Climbing Doctor
Jared Vagy is a Doctor of Physical Therapy who specializes in treating climbing injuries. In addition to his doctoral degree, he has completed a one-year residency in orthopedics and a one-year fellowship in movement science, totaling nine years of concentrated study. He is the author of the Amazon #1 best-seller "Climb Injury-Free," has published numerous articles on injury prevention and lectures on the topic internationally. Dr. Vagy is on the teaching faculty at the University of Southern California, one of the top Doctor of Physical Therapy programs in the United States. He is a board-certified orthopedic clinical specialist and a certified strength and conditioning specialist. He is passionate about climbing and enjoys working with climbers of all ability levels, ranging from novice climbers to the top professional climbers in the world. Jared Vagy has over 17 years of climbing experience and has climbed all over the world. He is an accomplished rock climber, ice climber and alpinist, and continues to explore the wonders of adventure that these pursuits afford.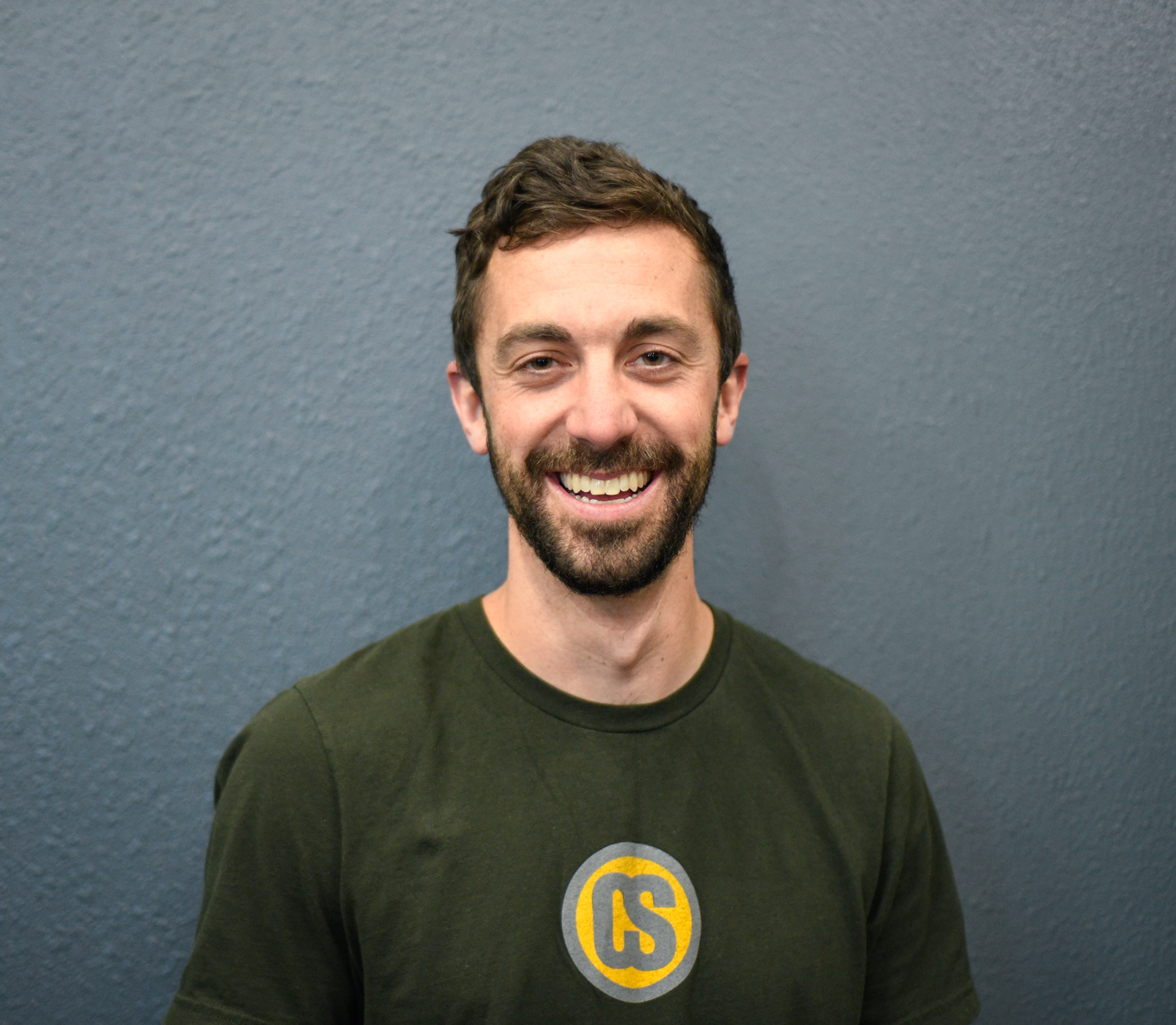 Charlie Manganiello, Climb Strong
Charlie has been with Climb Strong since 2013 and has been a presenter at the PCC since it's humble beginnings in May 2016. Charlie coaches climbers from around the world with Climb Strong and still manages to work full time at Elemental Performance+Fitness in Lander, Wyoming, where it all began for him in 2011. Elemental is where he gets to have lots of one-on-one athlete time, coach the youth climbing team, and fine tune his craft as a coach through the wonderful community that takes their training seriously. Charlie is a frequent contributor to the Climb Strong site and is the co-author of two Climb Strong publications: The Deadlifting Manual and Unstoppable Force: Strength Training For Climbers. Charlie climbs and trains with one goal in mind—get better and don't let go.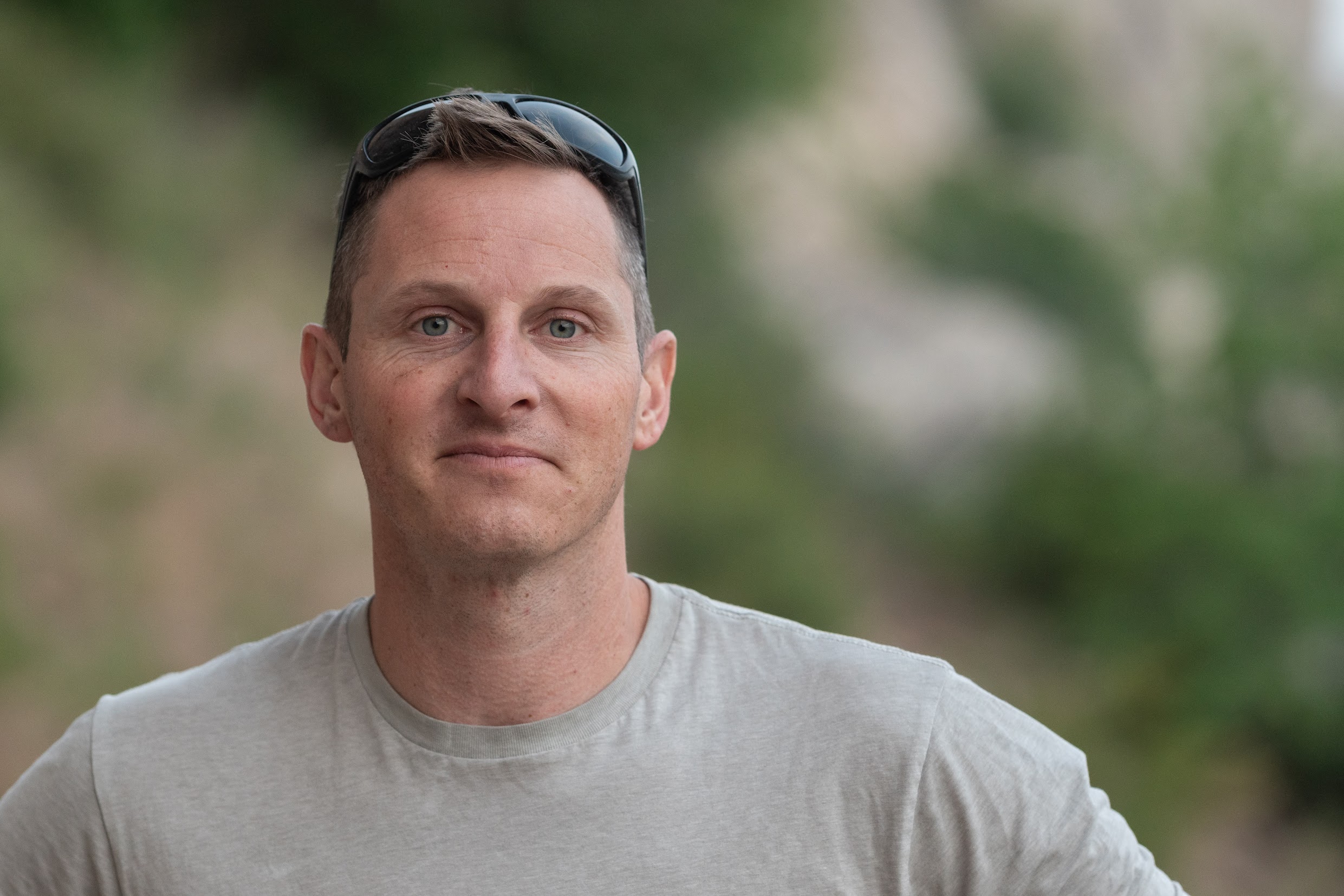 Leif Gasch, SUBSTR8 Climbing Performance
Leif Gasch is the owner of SUBSTR8 Climbing Performance and has been involved in climbing training for almost a decade. Having spent much of his professional career working in the trades as a home builder and electrician, he approaches climbing training from a practical viewpoint focused on building a solid foundation of climbing fundamentals. Utilizing a steady and methodical approach to training, he often works with athletes in the "blue collar" sector that require a carefully cultivated balance of effective training days coupled with critical rest periods.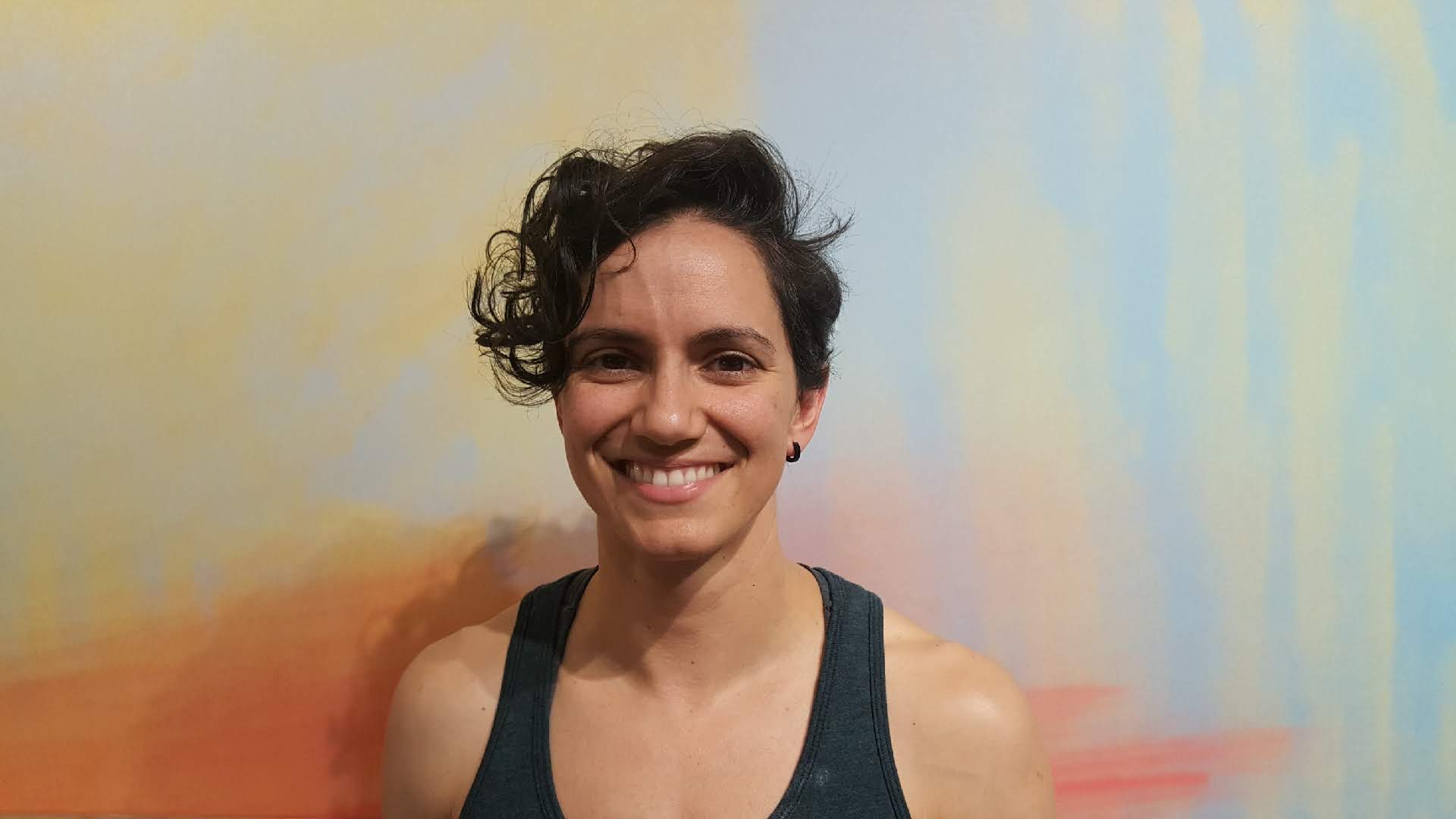 Mercedes Pollmeier, Modus Athletica
Mercedes Pollmeier is a strength and conditioning coach focused on helping climbers achieve their best strength, flexibility, and nutrition to climb harder. She is the author of two books, award-winning title Peak Nutrition, and self-published title Simple Strength. She owns her own online training business, Modus Athletica, and holds a Master's in Human Movement. She loves nerding out on sci-fi and fantasy novels, movies and animation.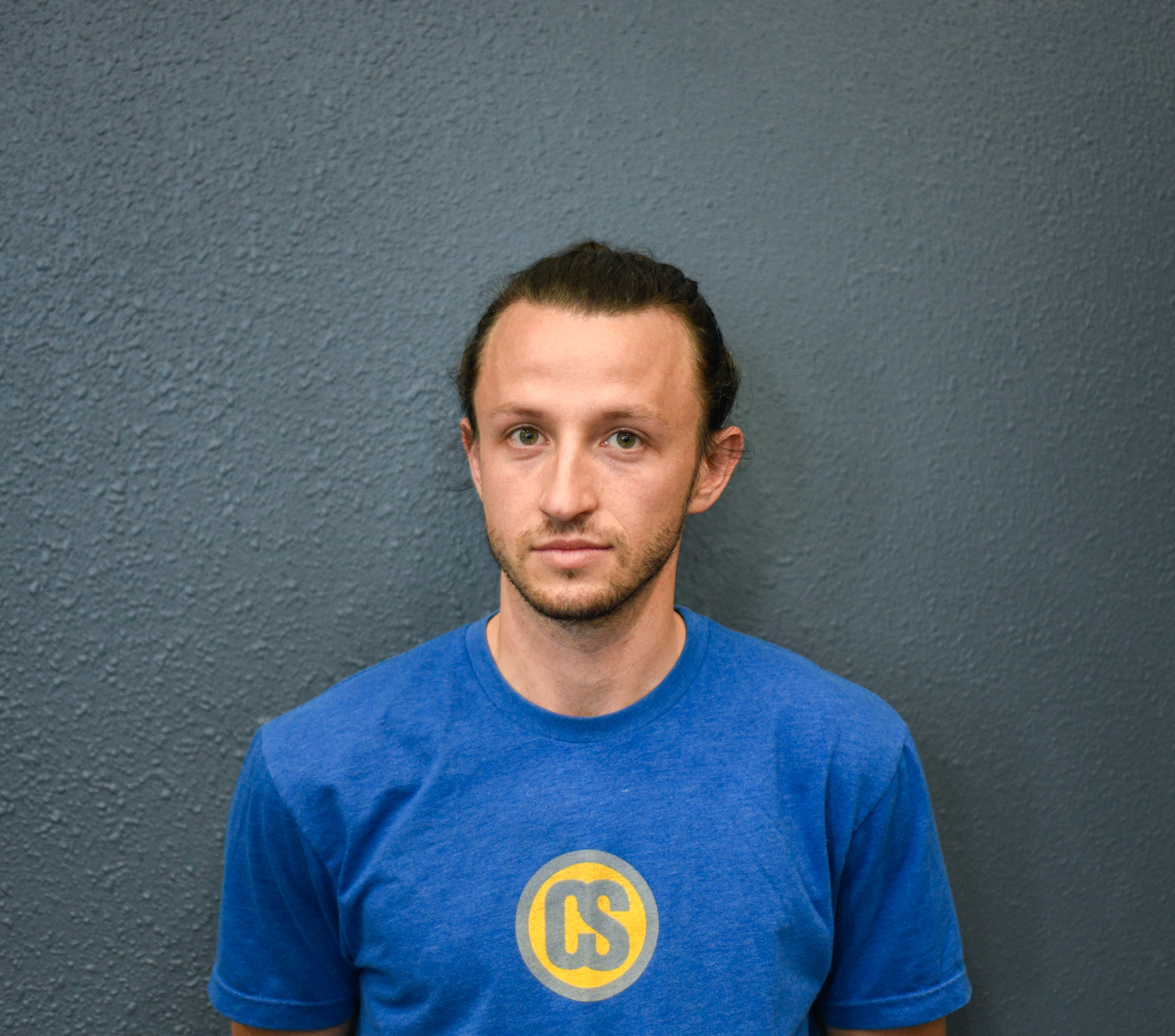 Alex Bridgewater, Climb Strong
Alex Bridgewater (SFB) is a strength coach and rock climber, coaching with and running the coach management program for Climb Strong. Alex believes that every person can achieve progress towards their goals through focused mental, physical, and emotional coaching. That in combination with habit changes that use simple reminders and daily systems to improve our body awareness and intentionality around physical well being, nutrition and performance. Alex specializes in strength development and performance climbing in all disciplines.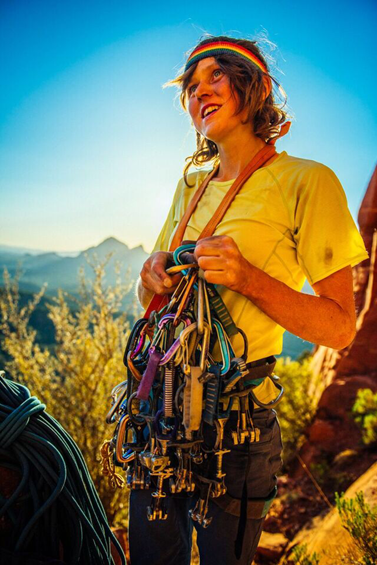 Lor Sabourin, The Warrior's Way
Lor is the Training Leader for the Warrior's Way, an organization that uses climbing-based mental training to optimize human performance and mental health. Lor believes that climbers learn best through experience, so they love to convert "big picture" mental training concepts into tangible drills and activities that athletes can practice in their training sessions and everyday lives. Lor's work is trauma-informed and explores how an athlete's life outside of climbing can influence their ability to stay committed to the stresses of the sport and focus during key moments. Lor is currently pursuing a Masters degree in mental health counseling with an emphasis on somatic therapy and adventure-based counseling. In addition to their work in the climbing industry, Lor also volunteers with LGBTQ+ youth in crisis. When they are not coaching, Lor can be found exploring steep desert splitters and limestone roofs in the desert Southwest.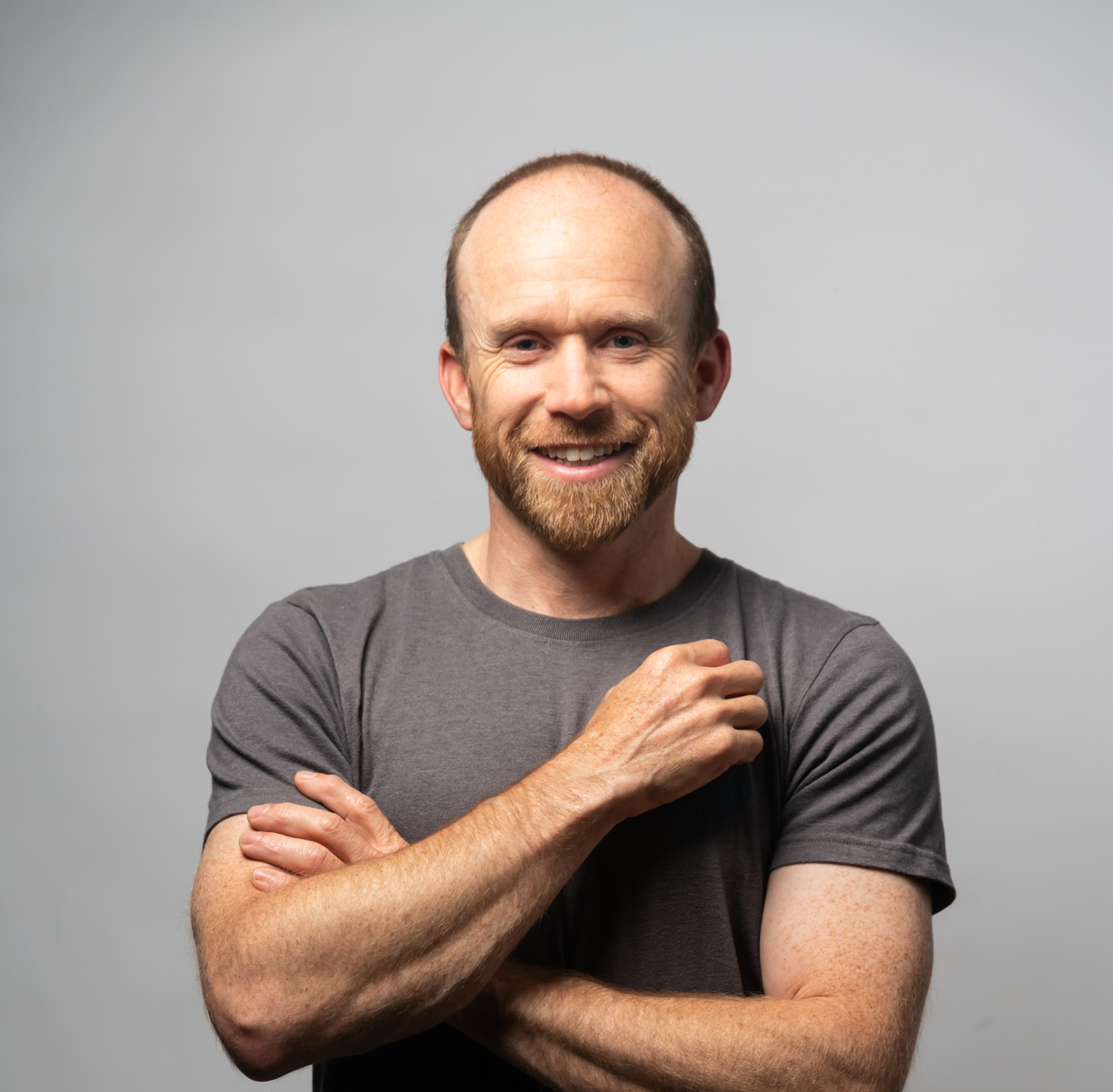 During over 20 years of full-time guiding and coaching John has helped thousands of climbers improve both in performance and enjoyment; from their first trad leads to 5.13 redpoints and V11 boulder problems.
John has also been training and educating climbing coaches and instructors for over 15 years, and delivering the UK's national climbing qualifications since their inception 6 years ago.
​As a passionate multi-discipline climber he has gained extensive experience over four decades, including first ascents of trad, sport and ice routes, solo winter expeditions, and establishing new bouldering venues.
Best known in coaching for his specialist knowledge of climbing movement, in 2018 John published what has become a bestselling book on climbing technique, alongside regular articles and interviews that can be found online.
John lives in Kendal, on the edge of the English Lake District, and can usually be found with his family or on his mountain bike when not on the rock.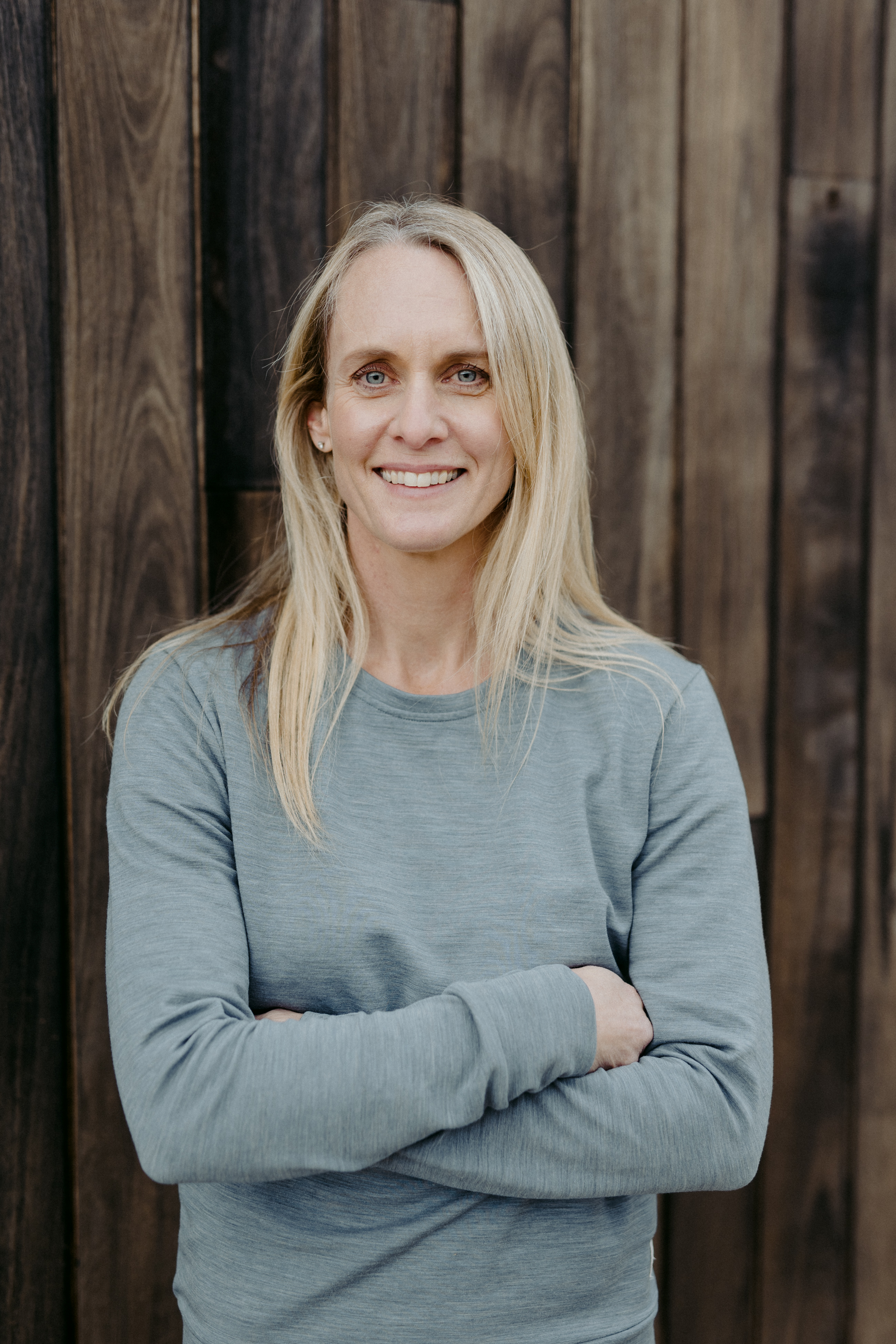 Amanda Watts is the founder of Thrive Nutrition & Dietetics. She is one of the worlds leading climbing dietitians, working globally with climbers including members of the Swiss, US, NZ and Australian climbing teams and lots of recreational climbers all over the world.
She is the nutrition columnist for Vertical Life magazine in Australia and co-host of the Baffle Days climbing podcast.
Amanda is an accredited practising dietitian, an accredited sports dietitian and ICF accredited coach. She has worked with people now for over 25 years as an outdoor ed instructor, climbing guide, climbing coach, behaviour and health coach and sports dietitian.
Amanda wants to make a difference to people's lives and is passionate about helping build robust body image, a healthy relationship with food and helping climbers perform and feel the best they can. She takes an in-depth, evidence-based approach to nutrition, health and performance.
Amanda has been climbing for over 25 years and lives with her daughter and partner Tom in the Blue Mountains in Australia. When she's not working as a dietitian, Amanda can be found climbing in the Blue Mountains, training or exploring new climbing areas overseas with her little family. Over her 25 year climbing career, she has represented Australia in World Cup sport climbing, podiumed at multiple national and state level bouldering and climbing competitions and has climbed outdoors at a high level across sport and trad climbing and bouldering.
Amanda founded Thrive N&D to help people and athletes of all levels achieve their health goals and sporting dreams and to help non athletes evolve into a healthier and happier version of themselves.
Andrew is a Climb Strong Coach, Certified Performance Climbing Coach, and NSCA-Certified Personal Trainer. He's been coaching and instructing climbers in gyms and professional settings for over 8 years. He currently resides in Salt Lake City with his wife Abie, where he coaches for Climb Strong remotely. Andrew has grown and learned from many injuries and setbacks during his 13 years of climbing. He has used his experience to forge a sustainable path of progression for his own climbing, and the climbing of his athletes.
Andrew coaches climbers all over the country with varying levels of experience and ability. He has developed systems to ensure that he can continue to provide high-quality coaching while his roster of athletes continues to grow. Each new athlete brings on a unique challenge, which has allowed Andrew to adapt and grow as a coach. He makes it a priority to utilize communication tools to help his athletes create a deeper understanding of what's really holding them back, and how they can progress to reach their full potential.
Curriculum Includes:
This will be another of our largest PCCs we've ever offered. No longer are we limited by time and venue space! Plus, this PCC will have the largest selection of instructors we've ever offered.
Each course offered in the Classroom features a detailed presentation by our team of expert instructors, supporting notes, and a live video call with the presenters at the end of the course. If you are looking for the most up-to-date information on climbing coaching and training, and want to know how to apply it in your own life, this is the place.
We've found that our students learn best via a combination of lecture, demonstration, and question/answer. With our class format, we work to optimize all three in order to provide the best learning opportunity possible.